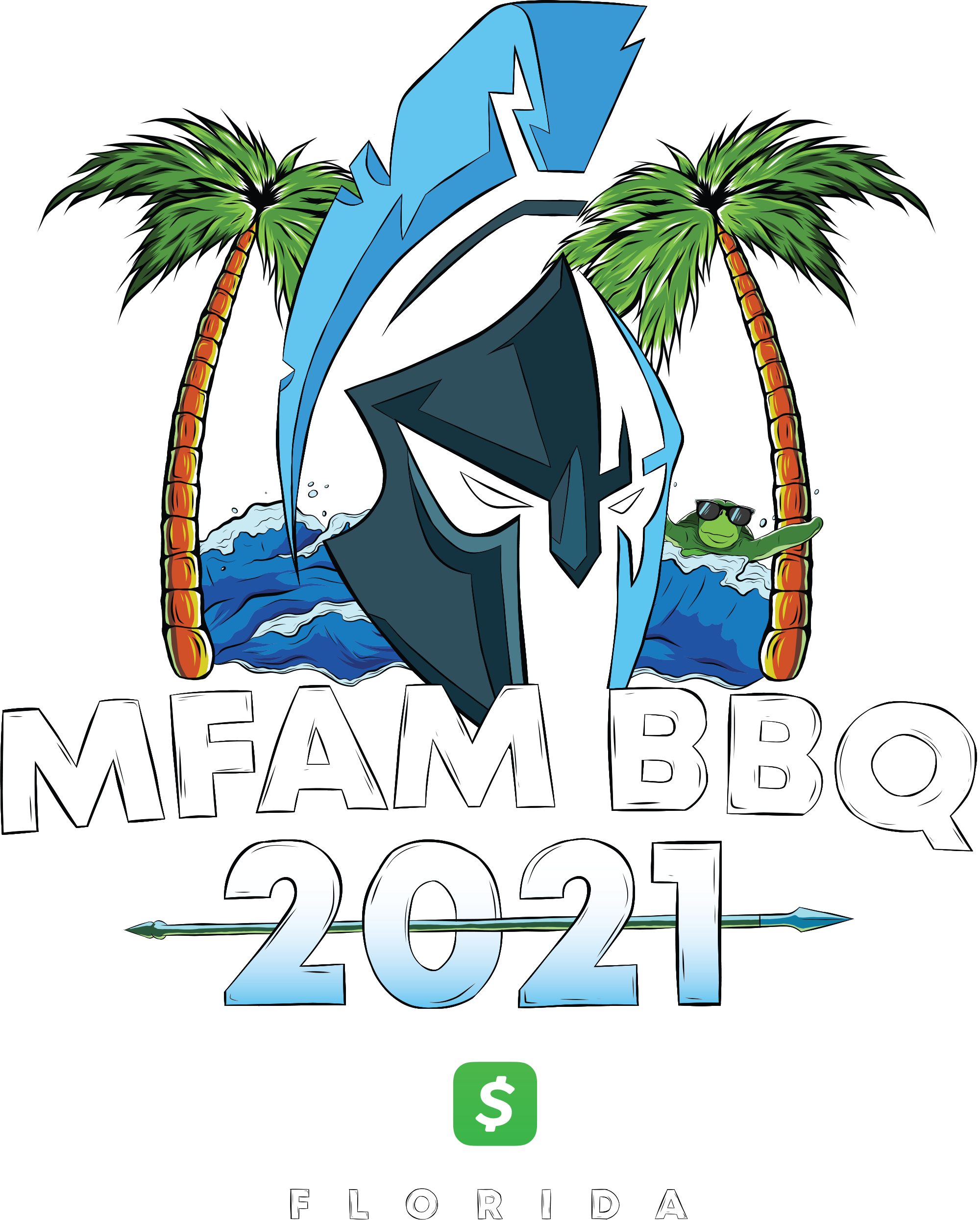 EVERYTHING YOU NEED TO KNOW BEFORE YOU GO
Congratulations! You have successfully registered and confirmed your spot for the MFAM BBQ! The event is just around the corner so here's all of the important information you need to know before you go!
DATE: Saturday, September 18, 2021
LOCATION: George M. Steinbrenner Field (1 Steinbrenner Dr, Tampa, FL 33614)
TIME: Gates open at 11AM!
EVENT PARKING: Parking will be FREE for the event! Please follow the image below if driving to the venue:

ADDITIONAL INFORMATION
• GMS Field is cashless
• GMS Field is a tobacco free facility-including vapes and e-cigarettes
• No re-entry once you leave
• No strollers
• Bag Policy: Bags of any size or color (clear or solid) will be searched. Preferred bags are the clutches, see below picture. If you are flying out immediately after the event, GMS is not able to hold luggage on site.
There will be an early-pick up option for the event badge, lanyard, bag, and t-shirt. WE HIGHLY RECOMMEND YOU GET YOUR BADGE & MERCHANDISE AT THE EARLY PICK-UP AND NOT WAIT FOR THE DAY OF THE BBQ! If you are unable to make it to the early-pickup, you will be able to get your credentials at the venue on the day of the BBQ starting at 10:00 AM.
EVERYONE MUST PICK UP THEIR OWN BADGE! YOU CANNOT PICK UP SOMEONE ELSE'S BADGE IF THEY ARE NOT THERE TO PICK IT UP THEMSELVES.
WHEN? Friday, September 17 (10AM – 5PM)
WHERE? There will be two pick-up locations, based on the first letter of your BADGE NAME (the name that you put to be on your badge, NOT your first name or last name)
If YOUR BADGE NAME STARTS WITH A – M:
George M. Steinbrenner Field
1 Steinbrenner Dr
Tampa, FL 33614
IF YOUR BADGE NAME STARTS WITH N – Z:
Shephard's Beach Resort
619 S Gulfview Blvd
Clearwater Beach, FL 33767
BADGES CANNOT BE TRANSFERRED FROM ONE LOCATION TO THE OTHER. YOU MUST PICK UP YOUR BADGE AT THE CORRECT LOCATION BASED ON YOUR BADGE NAME!
PARKING: Ride Share is preferred and encouraged as there is limited parking on site at both venues. Paid Valet will be available at Shephard's as well as parking on site at GMS Field in Tampa for badge pick up.
HOTEL & TRAVEL INFO
If you are flying in, the closest airport is Tampa International Airport (TPA)
For information about hotels, please visit the MFAM.GG website, where you can find a variety of hotel options with discounted rates if you use the code 'MFAM'
ONE LAST STEP…
Before you attend the MFAM BBQ, there is one final step to complete. Please click the link below and agree to all of the terms and conditions for the event: